INSPIRATION - Sweaters
Saturday, November 24, 2012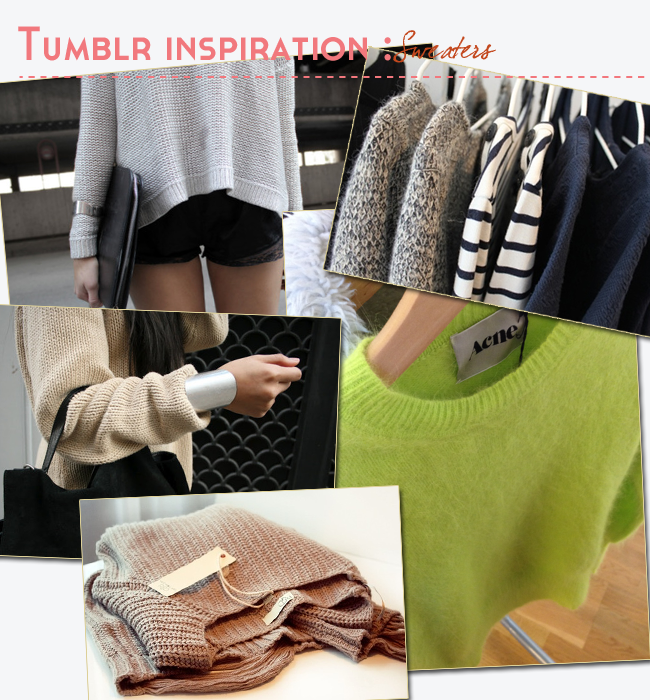 If there is one thing I can't live without during these winter/fall months it has to be a sweater.
I seriously have been wearing one every for the past 2/3 week. (which leads to very repetitive and boring outfits, hence the lack of outfit posts)

But since I love sweaters so much I decided to make an entire post just about them.
Just go on to my tumblr and you'll see I'm obsessed with them.
They're just so cozy and warm and still fashionable.