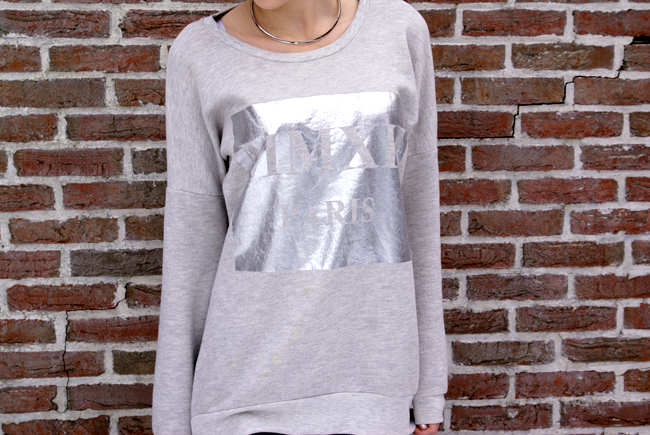 Let me tell you taking these pictures was not easy as it was -4°C when we were taking these.
But that'll change because the snow is supposed to start melting this weekend. I actually don't want the snow to go yet. I like snow as long as it's not on the road when I need to be somewhere.
Enough talk about the snow, it'll be gone in a couple of days anyway.
Since I'm still studying the key for my outfits has been comfort and they have to be warm because in the morning my room is a fridge.
This sweater has been one of my favorites this winter, I got in in DusselDorf at Gina Tricot (I love that store, too bad they don't have them here in Belgium).
Paired with a pair of jeggings and my boots (which I've been living in these past months)